Worthless Checks Costing Covington Co. Businesses Thousands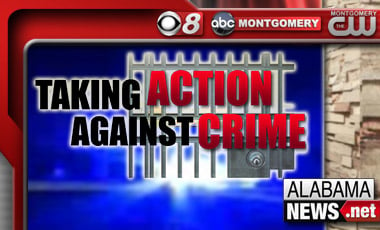 Bad checks are costing businesses in Covington County thousands, and the District Attorney's Office is taking to Facebook to crack down on the crime.
Covington County District Attorney Walt Merrell says since November, his office has seen a rise in theft by deception; criminals are writing worthless checks with no intention of ever paying the money, and it could be hurting your wallet more than you realize.
At the Pic-N-Sav Grocery Store in Covington County, employees say they are getting as many as 10 bad checks written to their store per week, "It can make the prices spiral out of control. The customers complain about how prices are going up, but it's mainly because if we don't get paid for the groceries that somebody already has, then it makes everything bad for everybody else," says employee, Daphne Crittenden.
It is not only customers that thefts are costing. District Attorney Walt Merrell says his office has several file cabinets full of bad checks written to businesses, so his office is using a new Facebook page to alert merchants and the community by posting pictures of their most wanted suspects, like Frances Carr, who is wanted for allegedly writing more than 40 bad checks worth nearly 10 thousand dollars.
"A bad check means jobs. A bad check means increased prices at the convenient store. A bad check means, you know, somebody's light bill doesn't get paid by a mom and pop merchant. And we're just to the point where we're tired of seeing the number of bad checks getting passed around that are getting passed around, so we're going to start really getting aggressive in our enforcement of those issues," says Merrell.
Merrell also says his office recovers nearly $300,000 each year in bad checks including court costs associated with the recoveries, "It's stayed pretty consistent. And so when you take a quarter of a million dollars a year out of a local economy, with bad checks, you've really hurt the local economy."
The District Attorney also says for merchants, writing down driver's license information for each customer paying with a check can help recover the money in the event the check is worthless.
If you have any information regarding someone wanted for bad checks, you are asked to call the District Attorney's office at 334-222-2513. You can remain anonymous.