As Pike Road Grows, Residents Say More Services Are Needed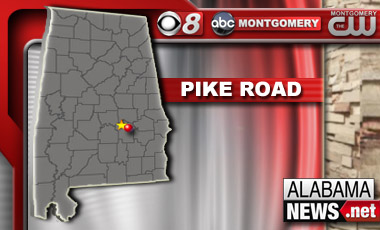 The Town of Pike Road will see some major changes in the next few years, according to Mayor Gordon Stone.
The once small, quiet town is turning into one of the fastest growing cities in the south and city leaders are trying to make plans.
Phillip Black has lived at The Waters in Pike Road since it was developed.
"I was the second house here and that's probably been eight or nine years ago."
Since that time, the town of Pike Road has grown remarkably and Black says more businesses are needed to support the thriving population.
"A grocery store would be tremendous out here," he says. "If someone is looking for a place where the inhabitants will be moving in more than moving out, Pike Road would be the place."
Pike Road Mayor Gordon Stone says he's aware that residents would like a grocery store, among other services. So he's commissioned a study to see how Pike Road can advance.
"We have adopted four key areas of emphasis," he says. "Planning, education, quality of life programs and services."
Stone says professional planners have taken those four areas of emphasis, along with input from the community, and turned them into tentative blueprints. The blueprints show development around the Waugh exit off of I-85, an area Stone says is booming.
"Once we do the planning, we also have someone here who works on economic development and so we take the information that's gathered and that allows that person then, to go out and talk to potential developers."
And residents hope potential developers bring more services to the area. The Waters General Manager Jennifer Atkins says new home buyers keep asking for one in particular.
"Definitely a grocery store," she says. "That's always the top thing. People like convenience so anything that would give them grocery items closer would make them happy."
And Stone says the blueprints show a grocery store right off the Waugh exit.
"I wouldn't go so far as to say that we're going to have a grocery store there but I would say that there have been some interested parties."
Stone says there are other services that people keep asking for, including medical services and restaurants. Stone has also hired a firm to commission a traffic study, saying he wants to make sure congestion is not a problem as the town continues to grow.