Faith Matters: Local Temples Prepare for Passover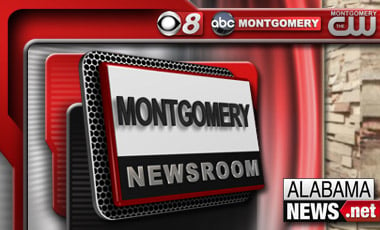 Next Monday is the beginning of Passover – The Jewish holiday which marks the delivery of  slaves from Egypt. Local temples are getting ready for one of their biggest services of the year.
Temple Beth Or Rabbi Elliot Stevens sings one of the songs you'll hear at Passover.
"I would say it's one of the most popular holidays on the Jewish calendar," he said. "It's usually celebrated at home, where families gather. They tell the passover story year after year, they read from a book called a Passover Hagaddah, which means the telling."
The story recounts how Moses and hundreds of thousands of Israelites escaped from Egypt, parting the Red Sea to get to freedom and the Promised Land.
It's a holiday that holds special meaning for the Jewish Foundation of Central Alabama's Executive Director Anna Bern.
"We have everyone over to my parents' house and I think this year we have 20 people who are friends and family," Bern said.
Passover includes a Seder, a ritual feast complete with  traditional Jewish food, unleavened breads and other homemade favorites.
"Matzo ball soup, of course. One of my favorites, but of course the foods, the tradition, and just enjoying family and friends getting together to celebrate the holiday," said Bern.
Even if you don't celebrate Passover, Rabbi Stevens says you don't have to be Jewish to understand the meaning behind the holiday.
"We learn that there are people who are still enslaved today, both physically and spiritually. This is a holiday where we try to universalize by realizing what we need to do to try to help other people in need," he said.
Passover runs from next Monday through Tuesday, April 22nd.