Superintendent to Discuss New Standardized Tests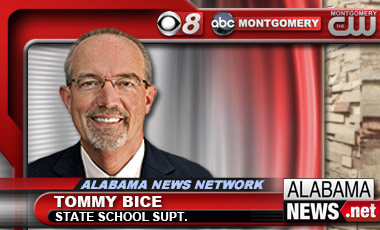 Alabama Superintendent Tommy Bice will hold a briefing Wednesday on the new standardized tests that public school students will take later this month.
Bice and state school board members will make a presentation about the ACT Aspire test and other ACT assessments that will be given to Alabama students. Statewide testing begins April 28.
The new test replaces the Alabama Reading and Mathematics Test. The new test is aligned with the Common Core curriculum standards.
The presentation will begin at the conclusion of the 1 p.m. school board meeting in Montgomery.
(Copyright 2014 The Associated Press. All rights reserved. This material may not be published, broadcast, rewritten or redistributed.)