Auburn Police Investigating Threatening Message Written On Campus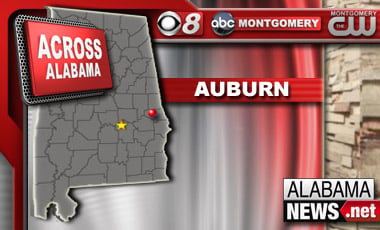 A threatening message found written on a wall at Auburn University cancels classes and has more police than usual patrolling campus.  Auburn Police say the date written on the threat is a big reason why they're taking extra precaution — it is the same day when the shooting massacre at Virginia Tech took place.
Auburn University has been a ghost town after a picture of the threat spread through social media. Police believe it is not a valid threat, but they're taking precautionary measures incase the worst happens.
An empty campus and K-9 units on patrol. Auburn Police say it's all because of what was written on a restroom wall on campus. The threat reads: "To whom it may concern: April 16-th, 2014. I will unleash a rampage of biblical proportion across this tiny campus… you have been warned."
"After 8:30 p.m., that's when I started seeing a lot of tweets about it and a lot of Facebook stuff and I don't think a lot of people heard about it until right before then," Said student, Patrick Finley.
But Auburn Police Chief, Paul Register, believes students and faculty have nothing to worry about.
"Even though we didn't feel like there was a credibility to it, we were going to take precautions. So we had increased presence by officers over there, we did a lot of things to be present, be very visible," Said Register.
Register says there are double the patrols on campus compared to usual. He says they have been investigating the threat since they got the report three weeks ago. He would not confirm which building the threat was found in, but he says it's the date, April 16, that makes the threat so significant because of what happened on another college campus
"Historically, we all know today was a very tragic day for virginia tech. And because of that and the outcry and concern of the parents, I think the university made a wise decision," Said Register.
"It's not something that really happens around this part of the country. You don't hear about it much. But you know, they said the same thing about Virginia Tech… And it ended up happening," Said student James Watkins.
Police say they are tracking cameras on campus to find the person who wrote the threat.
Classes will resume Thursday morning.
Federal investigators are also looking for the person who wrote the message. Police say they received hundreds of calls from concerned parents and students during the last several hours.