Two Arrests After Multiple Burglaries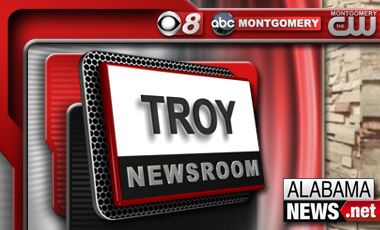 Authorities say they have suspects in custody in connection with a string of more than 25 burglaries across three counties. 
Police say Emmanuel Lewis and Eddie Kelly broke into dozens of homes in Pike, Montgomery and Bullock counties.  And possibly as far north as Elmore and Autauga counties.
Troy Police say Lewis told investigators he was a corrections officer, but his girlfriend told them he hadn't held that job for at least a year. But,  Troy police say they found a department of corrections ID on him and a uniform in his house. Investigators also say Eddie Kelly is a convicted felon with gang ties. 
Troy police say the two were arrested after a burglary on County Road 1165 Monday. The car they were driving helped connect them to multiple other burglaries. 
Lt. Bryan Weed, Troy Police Department said, "They are just looking for anything especially they would go to the houses and knock on the door and see if anyone was home. But generally they were trying to pick homes in rural areas where there wasn't a lot of vehicle traffic." 
The suspects homes were searched in Montgomery, only some of the suspected stolen items were recovered. The two are in Pike County Jail on $50,000 bond charged with first degree burglary and many more charges are expected.