Brantley star Wesley Person Jr. signs with Troy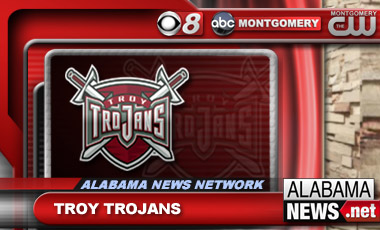 Brantley shooting guard Wesley Person Jr. made it official on Friday by signing a scholarship offer to play basketball for Troy.
"It feels good to finally sign and make it official. I can't wait to be a Trojan. Everything about Troy, I'm really looking forward to getting there," Person Jr. said after signing. He said he plans to enroll in summer school at Troy and arrive on campus in late May.
The signing was a big one for head coach Phil Cunningham and the Trojans' staff, as Person Jr. could make an immediate impact next year as a freshman. He was among the state's leading scorers, averaging over 30 points per game. He scored 55 points in his final high school game, a playoff loss to Sunshine in the South Regional Finals and ended his high school career with over 2,000 points.
He was named the ASWA Class 1A Player of the Year for the second year in a row on Monday.
Wesley Person Jr. is the son of former Auburn star and NBA guard Wesley Person.