Alabama Defense Dominates Spring Game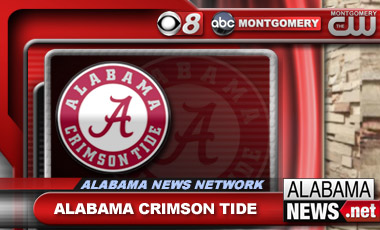 Blake Sims' bid to replace AJ McCarron as Alabama's starting quarterback hit a snag Saturday afternoon when the Crimson Tide defense dominated the annual A-Day game at Bryant-Denny Stadium.
Playing with the offensive starters on the Crimson Team, Sims completed 13 of 30 passes for 178 yards in a 17-14 loss to the White Team. Sims had a late touchdown and two interceptions.
Alabama's defense had 19 tackles for a loss, seven sacks and four interceptions in front of a crowd of 73,506.
Sims' longest possession was just five plays, while redshirt freshman Cooper Bateman led drives of 14, 10 and eight plays for the White Team. Neither side was able to score in the first half when both teams had 116 total yards.
(Copyright 2014 The Associated Press. All rights reserved. This material may not be published, broadcast, rewritten or redistributed.)