Fairways of the River Region: Troy Women Make History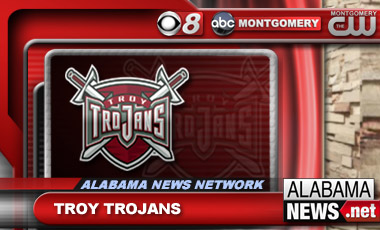 This week's "Fairways of the River Region" series takes us to Troy, where the Lady Trojans made history by taking home the Sun Belt title.
For the first time ever, the Women's Sun Belt Championship trophy has come to Troy, which has put the Trojans on the map.
"It's crazy. We have people coming up to us in Walmart saying Congratulations, and so we're really hoping to give a big name for ourselves and I think we're doing that by going to regionals," said junior Brooke Spinks.
In addition to the team title, freshman Fatima Fernandez Cano won the individual championship, an accomplishment even she didn't expect. 
Cano said, "I didn't really think that I could get it until I actually turned in my card and they told me, 'Hey, you're tied for first, you're going to a playoff now, you won.' I was like Wow!"
And now that Troy has won its conference, they can now focus on even bigger goals… that would be making a run in the NCAA Tournament and trying to take home the ultimate prize- the National Championship."
Coach Bart Barnes says, "That's going to be our goal. We want to play ourselves in and give ourselves a chance to play for a national championship so that's definitely going to be our goal and what we're working towards."
The Trojans will find out which regional they'll be in when the bracket is released on the Golf Channel on Monday. The Trojans will have a viewing party at The Brick from 4:30-6:00, which is open to the public and any fans.
If you have a golf story that should be featured in our Fairways of the River Region series, contact Brian Penter at bpenter@alabamanews.net