Punt Bama Punt Star David Langner Dies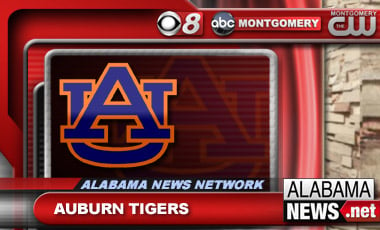 Former Auburn football player David Langner, who starred in one of the most memorable games in Iron Bowl history, has died. He was 62.
Former Auburn teammate Mac Lorendo said Langner died early Saturday morning after battling cancer.
Bill Newton blocked two punts in the final minutes of the 1972 game with previously unbeaten Alabama, and Langner returned both for touchdowns.
The Tigers won 17-16 in what became known as the "Punt Bama Punt" game.
Langner had retired from the car business in Tuscaloosa last year. He told The Associated Press in November that people still brought up the game daily and "it's just been part of my life since that day."
Auburn athletic director Jay Jacobs says Langner "will be remembered by generations to come."
(Copyright 2014 The Associated Press. All rights reserved. This material may not be published, broadcast, rewritten or redistributed.)