Troy And NC State Sign Home-and-Home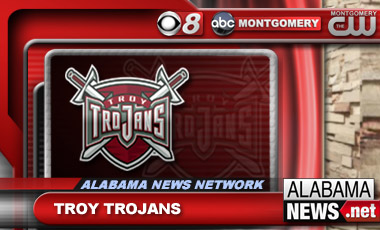 (Courtesy Troy Athletics)
Troy and North Carolina State have signed a home-and-home football agreement for games in 2015 and 2017, Troy Athletics Director John Hartwell announced Monday.

Troy will open the 2015 season at NC State in Carter-Finley Stadium on Sept. 5, while the Wolfpack will make the return trip to Veterans Memorial Stadium on Sept. 23, 2017. Covering the 2013 through 2017 seasons, Troy has signed home-and-home agreements with Duke, Boise State and now North Carolina State.
"Anytime we can get an AQ opponent to come to Troy, and to do so in a home-and-home series, it's a tremendous get for us," Hartwell said. "It will be an opportunity to showcase not just our football program, but also our facilities, our University and the city of Troy. We're not scheduling to just say that we played them; it's one that we think we have a legitimate shot of not only competing, but also winning one or both of those games.
"This also makes it easier for future scheduling as we can tell other schools that Mississippi State, Navy, Duke, NC State and Boise State have all been in here in a seven-year window."
The series with NC State adds to the impressive list of teams who have played or will play in Veterans Memorial Stadium in recent history. Troy has victories over Missouri (2004), Oklahoma State (2007) and Navy (2012) in Veterans Memorial Stadium, while Mississippi State became the first SEC opponent to visit Troy when the Bulldogs made the trip in 2012. Duke will become the first ACC school to make the trip this upcoming season and Boise State will open the 2018 season in Troy.