Fairways of the River Region: St. James aims for state title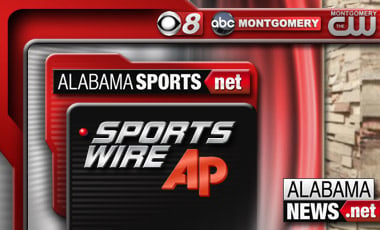 As the high school golf season begins to draw to a close, the St. James are drawing closer to their ultimate prize- their first-ever state championship.
 
There's no greater motivator in life than achieving something you couldn't before, and coming up short in last year's state tournament has provided plenty of motivation for St. James.
"A lot of the guys on the team have come in second twice, so we've really got that drive that we want to win this year. Almost tasting state but coming in second, it feels good to be practicing to want to win that," said junior Walker Wise.
 
The Trojans are peaking at the right time this year, as they won their sectionals by 14 strokes last weekend, showing that their hard work is paying off.
Coach Aubrey Blackwell says of his group, "A group of guys that love the game, it's never a situation where I have to ask guys to be at the golf course. They're there on the weekends, it's something they all love to do and they're good at it, because they work at it."
 
In addition to their hard work, the Trojans say their team chemistry has added to that ability to succeed.
Junior Wells Hooper says, "We have fun playing and practicing together, which will overall help. We all just have a good friendship and can count on each other to play some good golf."
The Trojans will tee it up in sub-states on Monday, where if they advance, they will come right here- to RTJ Capitol Hill for the state tournament."