Auburn's Coleman To Announce NFL Draft Pick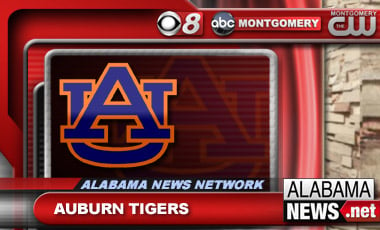 Auburn offensive tackle Shon Coleman will announce a first-round pick at the NFL draft on Thursday.
The NFL said Monday that Coleman and his mother, De Keishia Tunstall, will join Commissioner Roger Goodell on stage at Radio City Music Hall in New York for a pick.
Coleman was diagnosed with acute lymphoblastic leukemia shortly after signing with the Tigers in 2010.
He got on the field for the first time against Arkansas State last season.
Coleman, who graduated recently, is a third-year sophomore. He's vying to replace Greg Robinson at left tackle.
Coleman could potentially call at least one former teammate's name.
Robinson is projected as a likely top-5 draft pick while Auburn defensive end Dee Ford also could be selected in the first round.
(Copyright 2014 The Associated Press. All rights reserved. This material may not be published, broadcast, rewritten or redistributed.)