Fairways of the River Region: Trinity aims for state championship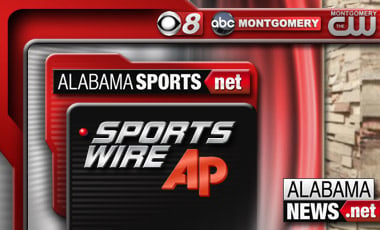 The AHSAA State Championships are just a few days away, and the Trinity Wildcats are hoping some home field advantage can propel them to their first-ever state championship.
Location, location, location. It's crucial in real estate… And golf. And the fact that the RTJ Prattville course is hosting next week's state championships could be a big advantage for Trinity.
"Oh it is. Well, I think me and the guys have just played this course for fun over the years, so we know exactly how to play it and hopefully that will give us an advantage over some of the other teams," junior Griffin Slater says.
 "It's helpful because I know this course a lot better than most state courses we've played. I know more short cuts and where to hit the ball," Wagner Ashmore added.
Trinity hopes to use that home turf advantage to become the first-ever Wildcats team to take home the state title.
It's a goal that's now well within reach.
Head coach Tim Bethea says, "It'd be fantastic. There's nothing like winning a state championship. It's something you win and no one can ever take it away from you. It's a special feeling of accomplishment. I'd love for it to happen to these guys and they'd deserve it."
Trinity will tee it up from RTJ Capitol Hill on Monday. The 36-hole championships last through Tuesday.
If you have a golf story that would fit our Fairways of the River Region series, contact Brian Penter at bpenter@alabamanews.net