No. 1 Alabama aims to repeat as National Champions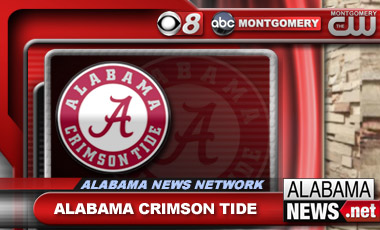 Legendary UCLA coach John Wooden once said, "Winning takes talent. To repeat takes character." We're about to find out how much character number one Alabama has as they get ready to try and repeat as national champions.
Head coach Jay Seawell says, "We do realize that teams are gunning for us because we are the team that won it last year. We've felt that all year and we've been number one all year long. So, I think our team's had the ability to deal with that all year. So, we've had a year to deal with it and I really don't think it's an issue for us this week."
Being defending national champions and the number one team in the country, Alabama knows there's a target on their back. But the Tide aren't worried about any added pressure. They're here for one reason and one reason only.
"Other than the fact that we're playing for a national championship, that's always exciting. It's always our goal every year, to win the national championship. We've done a wonderful job getting ourselves prepared and putting us in the best possible situation to reach that goal," says senior Bobby Wyatt.
Alabama will be going head to head against 29 of the top teams in the country when the championships tee off from Prairie Dunes Country Club in Hutchinson, Kansas on Friday.
Among Alabama's competition is rival Auburn. The Tigers enter the tournament as the number 21 team.