LSU Tops Florida 2-0 For SEC Tourney Title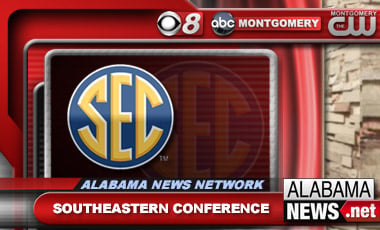 Sean McMullen hit a two-run homer with two outs in the eighth inning to lift LSU to a 2-0 victory over Florida Sunday in the Southeastern Conference tournament championship game.
The Tigers (44-14-1) were locked in a scoreless duel before McMullen launched his sixth home run over the right field fence. They've won five of the last seven SEC tournament titles, two straight and 11 overall.
The top-seeded Gators (40-21) managed just two hits against four LSU pitchers.
McMullen also walked twice before delivering the decisive hit. Jake Fraley had singled after Alex Bregman was picked off at first.
Kurt McCune pitched two scoreless innings for his fifth save.
It was the lowest scoring title game since the SEC went to the current format in 1996.
(Copyright 2014 The Associated Press. All rights reserved. This material may not be published, broadcast, rewritten or redistributed.)