Autauga Co. Family Needs Medical Expense Help for Boys with Brittle Bones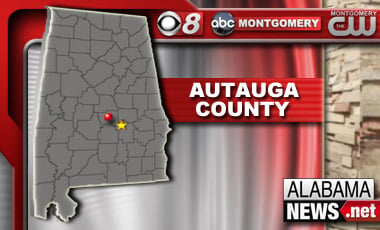 They have fun playing with legos and have normal kid interests.
But their lives are far from normal.
Both Matthew and Jackson, along with their mother, Lisa,  have osteogenesis imperfecta.
 "Well, my bone disease affects the way I play. So my friends have to be extra cautious around me," said 10 year old Matthew.
The disease makes their bones extremely brittle– and every day life, extremely hard.
"They have had fractures simply from slipping on things that have been left on the floor," said mother Lisa.
In fact, seven year old Jackson is in a body cast from a fall he had playing in the yard recently.
His parents say it's nothing new.
The boys have had well over 100 broken bones or fractures in their short lives.
 "We are guesstimating somewhere from 70 to 75 for Matthew. He is 10. Jackson he is 7 and he's had 45 and 50 fractures," said Lisa.
And they say the only pediatric doctor that treats this disease is in Birmingham.
To make matters worse, their dad, Allen, has been let go from jobs because the attention he has had to give to his family.
Now, even though he has a job, medical bills are still high.
 
 "We are not looking for a handout. I have a good job and I work as hard as I possibly can to take care of my kids. And sometimes it's not enough," said Allen.
A bright spot has been Jackson's  Make A Wish trip to Disney World last Spring.
"I saw Goofy, Donald, Pluto… Mickey Mouse and I got to ride my first roller coaster," said Jackson.
They will go with Matthew to New York City in the Fall.
In the meantime, the boys are busy building their own Lego creations….
Keeping their minds off of their conditions.
"Believe me, bone disease is really not fun," said Matthew.
If you would like to help pay for medical expenses for this family, click here.