Bentley to Recognize Funeral Honor Team Members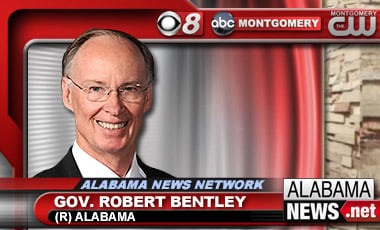 Alabama Gov. Robert Bentley is scheduled to sign an executive order honoring members of the state's Army and Air National Guards.
Bentley is scheduled to sign the order creating the Alabama Honor Guard Ribbon Monday afternoon in the Old House Chamber of the State Capitol. The executive order recognizes the service of the Alabama Army and Air National Guard Funeral Honor Guard team members.
The funeral honor guards are responsible for performing military ceremonies during funerals for eligible veterans.
The honors usually include the folding and presentation of an American flag to the next of kin and the playing of Taps.
(Copyright 2014 The Associated Press. All rights reserved. This material may not be published, broadcast, rewritten or redistributed.)