Gambling Machines Littered In Butler County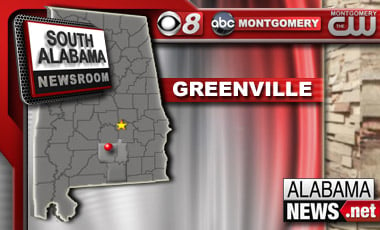 CBS 8 and ABC Montgomery are Taking Action Against Crime tonight. Authorities in Butler County are on the search for people who are littering — but it's what they're littering that may surprise you.
It's not trash bags filled with paper or food. Check this out — these are gambling/gaming systems all piled up thrown here in this woodline just off Highway 31 in Greenville. And because of what they are, authorities are trying to find out if they're even stolen.
You've probably never seen litter like this on the side of the road. They may look like furniture.
But what you're really looking at are gaming systems, Greenville Police say, were used for gambling.
"At this point we're investigating it at a littering stand point, and possibly a theft. We have to try to confirm if the machines were actually stolen or if it was some junk that somebody didn't want anymore," Said Greenville investigator, Justin Lovvorn.
But Lovvorn says the problem is it's not the first place gaming systems have been left for trash.
Butler County authorities also found some along Aztec road near Highway 31, on South Old Central Road near the Central Fire Department, and Highway 185 before the Lowndes County line.
"The immediate thing we're doing is contacting all the gaming areas that we know of that would have machines like this and see if they have recently had any thefts or have got rid of some old ones," Said Lovvorn.
They're black arcade-looking machines. Some have signs like this one near the coin slots and green stickers that show they were licensed to a casino at some point. Police say each of the machines could cost anywhere between $1,000 to $5,000 each.
"It's possible they could've all been dumped around the same time period because these when i inspected them had been there for several days because there had been accumulation on top and insects," Said Lovvorn.
Police say all of these dumped systems have been found within the last two weeks.
So whether stolen or not, regardless, whomever dumped these gaming systems around county could face a hefty fine.
Littering charges go anywhere between $200 to $1000.
If these are stolen systems, police say theft charges will hike that number up.
As police contact casinos, they also need your help to find out who dumped them. If you have a tip, you're asked to call the Greenville Police Department at 334-382-7461.