What's Right With Your Community: Working To Save Horses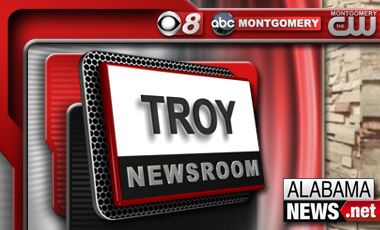 What brings Marna Barnett great joy, also breaks her heart.
"There are too many agencies, there are too many rescue organizations, there's too much help available for people to not care for their animals," she said. 
It was a picture of the horse Addy on Facebook that opened up her eyes to that realization. 
In the two years since nursing Addy back to health, Marna, her husband and friend Susan haven't stopped taking in horses like the malnourished one turned over to their care this weekend. 
"We don't want to to know what happened to the horses, we don't even really want to know who owned them or anything about the situation. All we want to do is go in as quietly as possible, get the horses removed from the situation that they are in and hopefully get them in a better situation long term," she said. 
Now they are looking for a better situation for Friendly and Whoopie- two of three horses still looking for a home after the rural crimes unit discovered them in the Needmore Community. 
They've come a long way since March.
"You cant just have a pasture with a fence around it. You can just have a place 'to put them.' a lot of times they require special feeding," Barnett said. 
But it's the success stories like Addy, and Friendly, that are proof to Marna and the others that they can change wrong to right. 
Marna says they couldn't do what they do without all the support from the community.  
Right now they have 5 horses that can be adopted, including Friendly and Whoopie. 
If you want more information visit Marna's facebook- https://www.facebook.com/marna.barnett?fref=ts
Or Susan's- https://www.facebook.com/susan.m.williford?fref=ts
You can also donate by purchasing feed, etc. at Tractor Supply, Pike Farmers Co-op and Scott Farms. You can leave it in the name of Alabama Equine Rescue Society.