The Springford Murders: 10 Years Later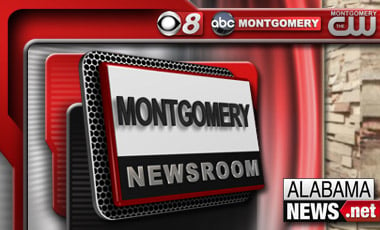 The murders of Charlotte and Brent Springford made national headlines in November 2004. Investigators say they've never seen anything like that murder. But there was one witness, who police wouldn't allow to speak about what happened. He's the man who found the Springfords dead and tonight, he's talking.
They say time heals all wounds.
But 10 years back in time on Thanksgiving Day in a home on South Hull Street…
"It was the worst day of my life. No doubt." Jerry Armstrong says Brent and Charlotte Springford were prominent and well-respected in the community.
Brent was the President of the Pepsi Cola Bottling Company in Luverne — a company that brought in more revenue to Crenshaw County than any other there. Armstrong was Springford's right-hand man at Pepsi — he was also his best friend, and the person who found him and his wife dead inside their Montgomery Garden District home.
"It was a lot of blood. Lots of blood. And it was in a couple of different areas. It was pretty obvious that something really really bad had happened," Said Armstrong.
"I get a call and hear about this and it was one of those, 'what did you say?' kind of moments. And it didn't sink in at first," Said former Montgomery District Attorney, Ellen Brooks, who knew the Springfords personally. She, too, walked the house and says what she found inside will forever be engraved in her mind.
"The blood splatters — that's what I remember the most. The amount of blood and the fact that it was in so many parts of the house. These were brutal murders," Said Brooks.
Brooks says someone climbed through the only window that the home's alarm system didn't protect.
"Both Mrs. And Mr. Springford were literally chased upstairs and were initially beaten and didn't die immediately. So the defendant went back with a knife to finally… as he put it, 'didn't want to hear them breathing anymore,'" Said Brooks.
That suspect was the Springfords' son, Brent Springford Jr., who investigators later found out drove from his Colorado home and waited in his parents backyard.
A multi-state investigation began. First, in Tulsa, Oklahoma, where investigators collected evidence on the Springford's black Jaguar. Shortly after, Alabama News Network got this phone call from Brent Springford Jr. himself…
"I've heard that detectives Myrick and Davis suspect me for the murder of my parents," Said Springford Jr. in the phonecall he made to our station in 2004. "I've heard they are trying to build a case against me and I don't know what this is about. I cannot believe all of this is happening. Please help as I find out more information that I need to answer. I will call the media and will let them know I am not hiding or avoiding anything."
Springford Jr. was later arrested in Colorado on capital murder charges and brought to Montgomery.
"When it really was obvious that he had done what he'd done i just found that almost impossible to believe," Said Armstrong.
Four years later, a guilty verdict left the son serving life without parole.
But in 2013, Springford Jr. committed suicide. He overdosed on Tylenol while in state prison.
"To me personally, when you have something taken away from you as precious as they were to me, I didn't have much sympathy for him. I guess none," Said Armstrong.
As for the motive, police say Springford Jr. told them he was afraid his parents would cut him off financially.
Armstrong says during that time, Springford Jr.was in a relationship with a Navaho Indian Witch Doctor, who he says, played a negative influence in his life.
"She really was on the reservation, from what I was told by Brent. At the first of the month and that was obvious because the checks come at the first of the month and she would treat people. And it was an accepted way of treatment on the reservation… and it was quite lucrative, from what I understand," Said Armstrong. "She did very well with that. And I think she probably had a lot of influence on Brent Jr. I think… I don't know if coerced is the right word, but I think she had a lot of persuasions in what he did."
It's a home with a horrifying story.
"When I drive by that house, I think about that case," Said Brooks.
But a home Armstrong can no longer drive by. And a suicide, he says, does not leave him at peace.
"No closure. Nothing. Nothing really changed," Said Armstrong.
Change and time he says will never heal his wounds.
    
As you heard earlier, Armstrong says he chose to do this interview to honor Brent and Charlotte Springford. He says he loved them very much. They contributed much of their money and time to the Luverne and Montgomery communities. Beyond that, he says they had the biggest hearts and they were people you'd never forget.
To hear more about the Springfords, click HERE.
The Springfords also had a daughter, who was not at the home at the time of the slaying. We've reached out to her, although our calls have not been returned.