Lincoln Cemetery Starting to Look Neglected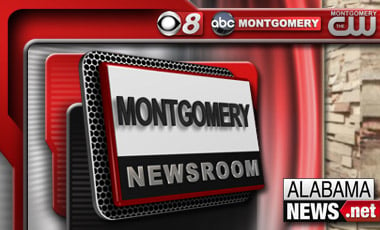 Lincoln Cemetery in Montgomery is starting to look like it did before a group of volunteers took it over…neglected.
So when will the cemetery be cleaned up?
The last time the Lincoln Cemetery had maintenance done was back in May. Shortly after, several members of the cemetery's Rehabilitation Authority had resigned because they say the city allowed an illegal burial to take place there.
"Technically we're not supposed to do all the grass cutting but we do as volunteers and I've been volunteering for years," says Donald Jenkins. "The authority is just a way to introduce a formal way to be on the properties so there would be no liability now that there is an owner."
After decades of not knowing who owned Lincoln Cemetery, an owner was determined.
"At the end of the day, the perfect solution is these people who own it, take care of their own business," says Montgomery City Councilman Arch Lee.
But that has yet to happen at Lincoln, where weeds and grass are starting to take over. Lee says there's about 100 thousand dollars the authority can use to maintain cemeteries across Montgomery but the money is in holding until the city can determine what needs to be done where.
"It's a huge expense that comes on us and we shouldn't have to do it because there's an owner but at the same time, what's right and good for the public and out of the respect for those that are buried there, something needs to be done."
Phillip Taunton who resigned from the authority last month is now back on it. He says the authority needs more members.
"Some of the individual lot owners have gone out there and cut around their family's property and some of them that go out there, actually do that and a little more, and we wish we could get more of that out there because we need all the helping hands we can get. "
The Public Works committee is moving to rename the Lincoln Cemetery Rehabilitation Authority to the Montgomery City Rehabilitation Authority to give them a little more power.
Illegal burials are also a problem at Lincoln Cemetery, which is overcrowded. If it continues, city councilmen say they will go after funeral home directors and those who do the burials.