"Mary Poppins" Behind the Scenes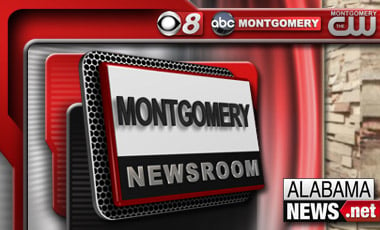 From brightly colored costumes, scenery, choreography, and props… the one million dollar "Mary Poppins" production at the Alabama Shakespeare Festival is a major production behind the scenes as well.
It's a high energy show  that demands your attention.
This "Mary Poppins" production has 150 costumes made from scratch.
And some changes have to happen within seconds.
 "I know for Mary Poppins, our is 45 seconds. I think for Bert it's like 30 seconds or something," said costume crew member Imani Straker.
"Yeah. And it's a complete change, too, from head to toe– hats, shoes, socks, pants, jacket, everything," said wardrobe assistant Landi McAdams.
And don't forget the wigs. There are about 40 wigs made especially for the production and several wig changes.
On the set before the show every day, there are many tests to be performed for all the set changes.
 "They test the fly system, well the flies– meaning the rails, the scenery that comes in and out. They also test the flying because Mary Poppins and maybe somebody else might fly in the show," said assistant director and actor Billy Sharpe.
As for how Mary Poppins flies, we have to leave that up to the magic of the show.
But we do know she has to go through 4 to 6 hours of flying training before the rehearsals even begin.
There are many tricks the show has up its sleeve to make sure each performance comes off without a hitch.
And if something does happen, they have to be quick on their feet.
"It could be little things such as a prop doesn't get set or it can be big things like one of our platforms for step in time didn't work, so we had to decide how to get it on stage and get it off," said assistant manager Hannah-Jean Farris.
Of course, when it's show time it all comes together as the stage manager up behind the audience with a bird's eye view, calls all the cues.
 
"It's like conducting an orchestra, very much like what our orchestra conductor Tom Griffith does but with sound, lights, fog, scenery, all the elements coming together in time with the music and in time with the actors' action," said stage manager Ruth E. Kramer.
If you would like more information and to purchase tickets for "Mary Poppins," click here.