Troy QBs Silvers, Pruitt Leading Competition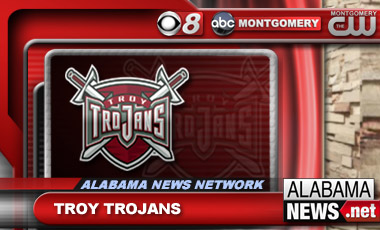 Troy's competition to replace all-time leading passer Corey Robinson appears to have developed into a two-man race.
Troy coach Larry Blakeney said after Saturday's scrimmage that redshirt freshman Brandon Silvers and junior college transfer Dontreal Pruitt have separated themselves.
Blakeney says it will come down to who commits the fewest turnovers.
Offensive coordinator Kenny Edenfield says coaches are grading the quarterbacks on each aspect of the job on every play in 11-on-11 situations.
Edenfield says there's only a 12 percent difference between the top three passers, including Dallas Tidwell.
Pruitt led East Mississippi Community College to a junior college national title.
The Trojans haven't made a bowl game since winning their fifth straight Sun Belt Conference title in 2010. They're picked to finish fourth this season.
(Copyright 2014 The Associated Press. All rights reserved. This material may not be published, broadcast, rewritten or redistributed.)