UAB Blows Past Troy 48-10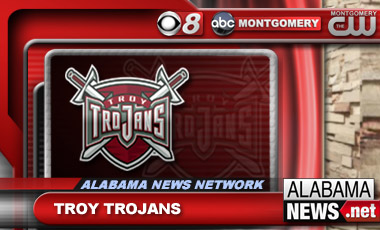 Cody Clements passed for two touchdowns and ran for another, while Jordan Howard rushed for two more in helping the University of Alabama-Birmingham beat Troy University 48-10 on Saturday.
UAB of the Conference USA-East, opened its 2014 season and the Bill Clark era by falling behind Troy 7-0, but the Blazers rattled off 24-straight points going in to halftime behind Clements and Howard efforts.
Howard routinely shredded the Trojan defense en route to 74 first-half rushing yards and UAB's first score, a 2-yard touchdown run. Clements, making his first start for UAB, then sandwiched a 34-yard field goal by Ty Long with a pair of touchdown passes to Kennard Backman to put UAB up 24-7.
Ryan Kay cut the UAB lead to 24-10 with a 47-yard Trojan field goal as time expired in the first half.
UAB sealed the win with Howard's 55-yard touchdown pass and Clements 1-yard TD run in the third quarter.
(Copyright 2014 The Associated Press. All rights reserved. This material may not be published, broadcast, rewritten or redistributed.)