"The Faces Of Diabetes" Organization Shows Illness In A Different Perspective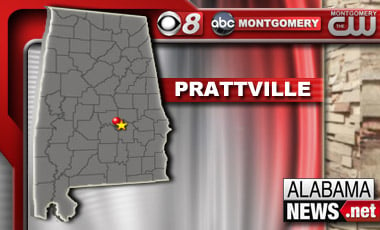 Thousands of people suffer from Diabetes — an illness that has no cure, but plenty of challenges. One Prattville man's mission is to make that challenge easier to face….
"A picture is worth a thousand words." It's a saying many have probably heard.
And that's exactly what Edward Fieder, founder of the "The Faces of Diabetes" believes. So it's why he's going across the southeast to not just take photos of people who have diabetes, he's also telling the story behind them.
Edward Fieder's passion goes beyond just taking photographs. When you look at them, they may seem like just a good shot.
Until you learn the people behind the photos and the man behind the lense are all fighting for their lives.
They suffer from diabetes.
"I want them to feel that it's only as bad as you make it," Said Fieder.
He wants to make things a little bit easier for those who suffer from the disease. It's why he created "The Faces of Diabetes," a non-profit organization created to capture the real stories of diabetics documenting and photographing their daily lives. Fieder travels all over the southeast to do that — in hope of changing society's mindset on Diabetes.
"Some people don't know how to deal with this that I and other people know how to deal with it  and we're hoping this kind of project will help change those kind of minds," Said Fieder.
He hopes to reach people all over the world with this book of faces and stories that hopes to be published by January 2016. These are photos of diabetics from the southeast Fieder has taken.
And for those he can't reach personally. A website — thefacesofdiabetes.com — where diabetics can post their own photos and stories.
"There's 25.8 million diabetics in America, according to the ADA. There's no reason I should not be able to get a story a day," Said Fieder.
That's one of his goals. So that every face and story behind one of these tubes gets a chance to see a little humor and emotion behind every single blood check.
"To show them that hey, there's an army of us out there. You're not alone. and so I want this book to help those people cope with it," Said Fieder.
Fieder tells us he doesn't want to limit the photos in the book to just diabetics living in the southeast.
Now that the organization has received it's non-profit status about two weeks ago, he wants to raise $20,000 by this time next year, to spend two months traveling across the nation taking photos of diabetics.
If you'd like to donate or be a part of the project, just go to www.thefacesofdiabetes.com.