A local Chick-fil-A owner Remembers the Truett Cathy he knew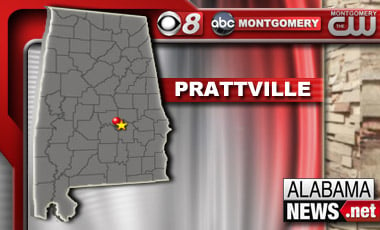 Truett Cathy is known for establishing the first Chick-fil-A dwarf house in an Atlanta suburb in 1946. Cathy spoke to a group of Alabama probate judges when he visited Montgomery in 2010.
He told them his business rule was simple.
"Just treat people like you would like to be treated. When you go out to eat, you like to be greeted with a bunch of smiling faces. Demonstrate a serving spirit," said Cathy.
Daniel Grier, owner and operator of the Prattville Chick-fil-A says Cathy was his Sunday school teacher in Atlanta.
 
"Truett was like no one else I ever knew. He had such a way about him. I remember when I was in 8th grade, to stop little boys and girls from watching TV, he made a challenge to us. If we could stop watching tv for a month, 4 weeks, he would pay us 100 dollars. To back that up, that was on a Sunday, on a Wednesday I received a box of books that Truett sent to us to read. Now I gotta tell you one of my shameful moments in life was when I made it about two weeks and I watched TV," said Grier.
Cathy's impact on Grier would continue to grow as Grier went on to work for Chick-fil-A through high school and college.
He even received a letter from Truett Cathy as a camper at Chick-fil-A's Winshape.
"At the time when I got it, I was really just kinda floored that he would take the time to send me a letter. And now today as I've been reflecting on his life and loss of Truett today, it's really something different to me. A whole other level of personal attention from him," said Grier.
Just one example of what Grier says will undoubtedly be Truett Cathy's legacy.
 
"I think Truett will be most known for his influence. Influence in other people's lives. I hope that is something that one day people look back at me and say what influence we had in their life. He's just impacted so many people," said Grier.
Cathy passed away Monday at the age of 93.