Faith Matters: Thrift Store Bringing Faith To Prisons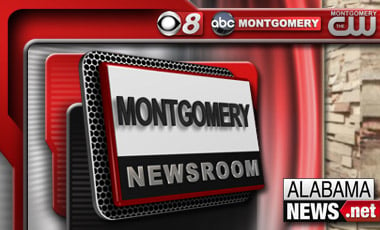 The non-profit We Care is taking its ministry to a place many people may not want to go.
They are reaching out to Alabama prisoners, fueling their mission with shopping dollars.
Steve Stolzfus spent years in the prison system. Not as an inmate himself but as a voice of faith with the non-profit We Care. 
"Sometimes this is the only place they will stop and listen to anything," Stolzfus said. 
"We don't stop there we want to help them learn how to live in society how to re-enter society so that they can be a contributing member to society in their reentry. So this is where faith really matters," he said. 
This ceremony marked the opening of the non-profits' fourth thrift store. Proceeds fund the chaplains who spend a combined 500 hours a week in prisons throughout Alabama. 
President We Care Program Don Metzler said, "It's easy to say these people have made a mistake and they don't deserve a second chance. But if you look at things, we've all done things we wish we hadn't done…But, we have been forgiven by Christ and we want to extend that forgiveness to others for the hope of changed lives."
Changed lives, that's giving inmates the support they need one sale at a time.
Stolzfus said, "I know some of them have done very heinous crimes. But, even so God gives them another chance and we as humans give them another chance.
We Care ministers to inmates of any denomination and chaplains say the organization is just one more way to give inmates something larger than themselves to believe in. 
The store is located at 715 E. Main Street, in the Winn Dixie shopping plaza.