New Drone Program Offered at Troy University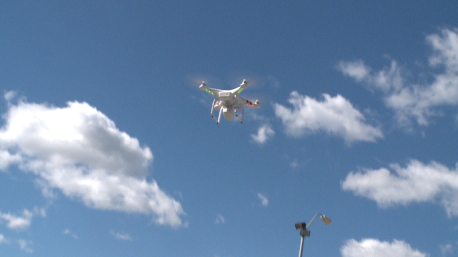 Troy University launches a new unmanned aerial systems minor. 
The seven course program focused on the study of drones is the first of it's kind in the state. 
It's offered online and students will learn about the history, design, ethics and legal operations of unmanned aerial systems.
Drones have been around since WWI, .but have become lighter and cheaper and may soon be a part of everyday life. 
Al Allenback, Adjunct Faculty Unmanned Aerial Systems said, "I don't think it's too far fetched to think somewhere in the future, we have CEO's and CFO's and we may have a CDOs a Chief Drone Officer because the predictions are that after the FAA comes up with the rules and regulations that this will be in 10 years an 82 billion dollar industry and employee over 100 thousand people."
Governor Bentley recently created a task force to look at potential uses of drones in agriculture, conservation and law enforcement. 
Allenback hopes the university's program can in some way help that task force. 
Introductory courses will again be offered in the Spring.