MPD Charges Three Suspects in Homicide, Robbery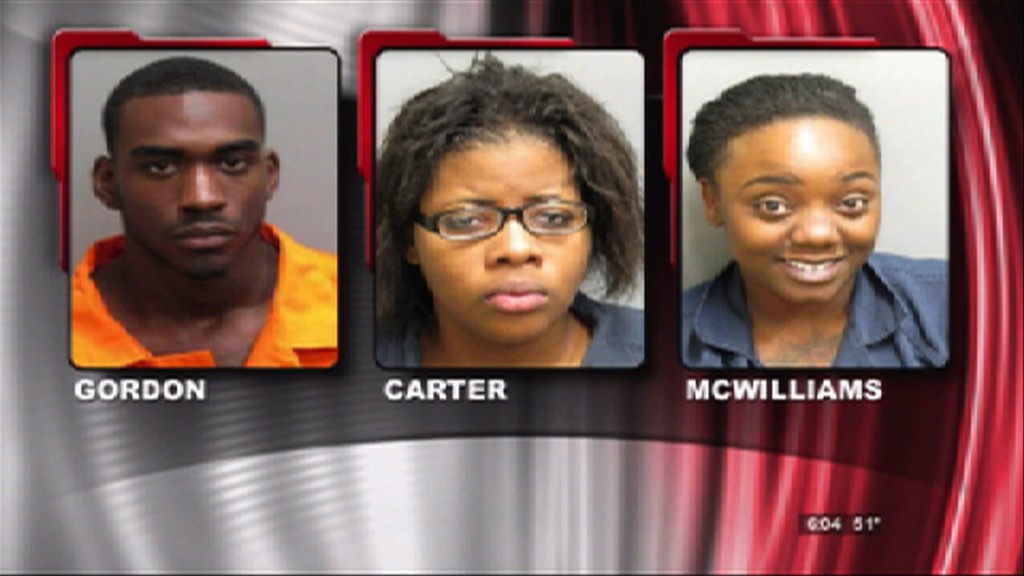 MONTGOMERY, Ala. (WAKA) – Montgomery Police have charged three suspects in a robbery and shooting that proved fatal to one of the two victims. 
Stephen Gordon,19, Quaniesha Carter, 20, and Tchernavia McWilliams, 26, are all charged with one count each of capital murder and one count each of first-degree robbery. All three were transported to the Montgomery County Detention Facility, where each is being held without bond.
Xxavier Moses, 26, was pronounced dead Friday at a local hospital after sustaining gunshot wounds in the Nov. 5 incident, which occurred in the 5700 block of Calmar Drive at about 12:30. A second robbery victim, also an adult male, was uninjured.
MPD's investigation indicates that the two victims had been communicating with two women, and had arranged to meet them at the Calmar Drive location. When they arrived, both victims were robbed, and Moses sustained multiple gunshot wounds.