Jessica Crumpton Gets New Arm and New Freedom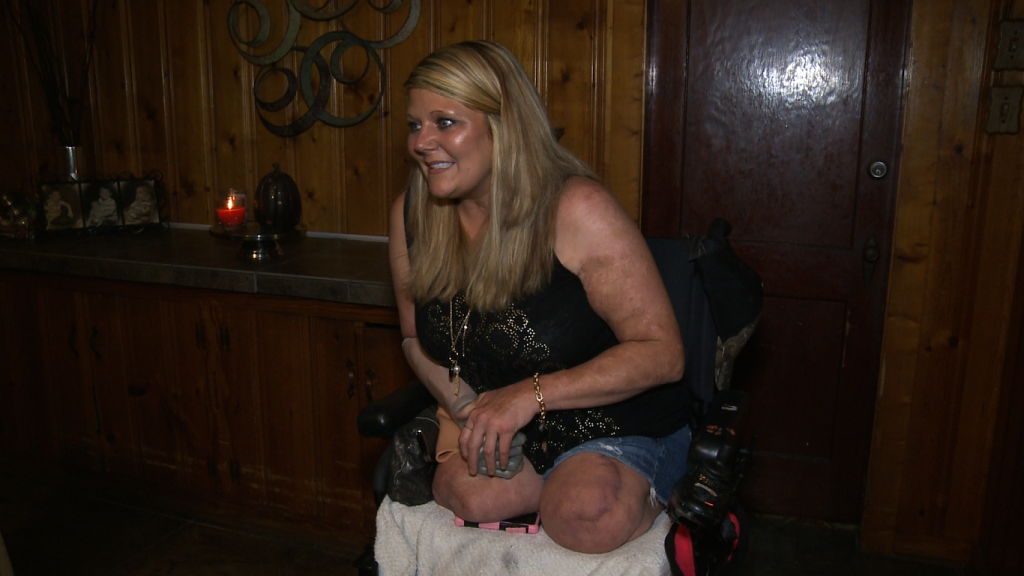 We've been following the story of Jessica Crumpton West, a young Montgomery woman who was left a triple amputee after her uncle was convicted of pouring hot collards on her almost three years ago.
Since that time, Crumpton has made significant improvements and now, she makes on more as she receives a new artificial arm.
Jessica has an amazing, positive spirit and never cries woe-is-me because of her condition. She has come such a long way in her recovery since we first brought you her story in 2012. She is making great strides but as you can imagine, still needs all the help she can get.
 
"How do you thank somebody for giving you a piece of your body back?"
Jessica Crumton is slowly getting back what she calls her freedom. She has a new high-tech arm, thanks to Alabama Artificial Limb Orthopedic Service, which works off of nerve sensors. She can open and close her new hand, allowing her to do things she once could not.
"Cooking, I can hold a pot and stir and you know, I've got stability to zip up their school bags," she says about her three young sons.
Crumpton finally has insurance again through Medicare after being dropped by Medicaid in late 2012. The insurance paid for a large chunk of the 40-thousand-dollar arm. But now, comes another hurdle. Crumpton is trying to get out of the house and she needs a special van to do so.
"To get my kids to the bus stop or do school functions or you know, as simple as going to get some milk so my husband can get back to work and that way, we can stop needing so much help, we can actually get back on our feet."
Her husband has been out of work taking care of the family but he may soon be able to go back. Vocational Rehabilitation Service has approved Crumpton for 75 thousand dollars worth of equipment that would go inside a van, that SHE would be able to drive.
"They've built me an orthodic, where my arm goes down in it and I push back for gas and I push forward for brake."
The equipment also has voice activation for controls. But Vocational Rehabilitation Service has requirements. The van must be newer with low mileage because the equipment will last about 13 years…and they want the vehicle to last that long as well. But without the money for a new van, Crumpton has to rely on others, something she says she no longer wants to do.
"Right now it's always waiting on somebody or asking somebody…and it's hard."
To help Crumpton and her family get a van, or in any way, just email our reporter Ashley Thompson at athompson@alabamanews.net