Andre Ellis Rape, Burglary Charges Dismissed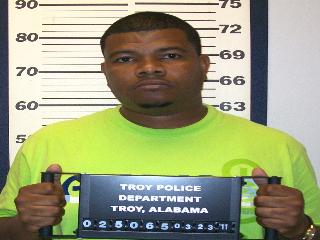 Rape and burglary charges against Andre Ellis have been dropped.
Ellis was arrested for allegedly raping two women and burglarizing a woman's home in 2012. He was convicted last year, but the judge ordered a new trial stating the prosecution didn't disclose evidence that could have helped the defense.
He was originally sentenced to 85 years in prison.
He's not a free man though – he was sentenced to 22 years in prison on theft charges from March of 2011.
Assitant District Attorney Chris Kaminski said, "After discussion with everybody involved, it was determined that we would not move forward with prosecution."
Ellis' attorney J. Carlton Taylor released the following statement: "Mr. Ellis is elated about the dismissal of all charges against him.   This has been a hard fought battle for a long time.  We feel justice has finally prevailed in this case and want to thank all of the people who have supported both Mr Ellis, his legal counsel and the decision of the trial court."