International Leaders Honored At Maxwell AFB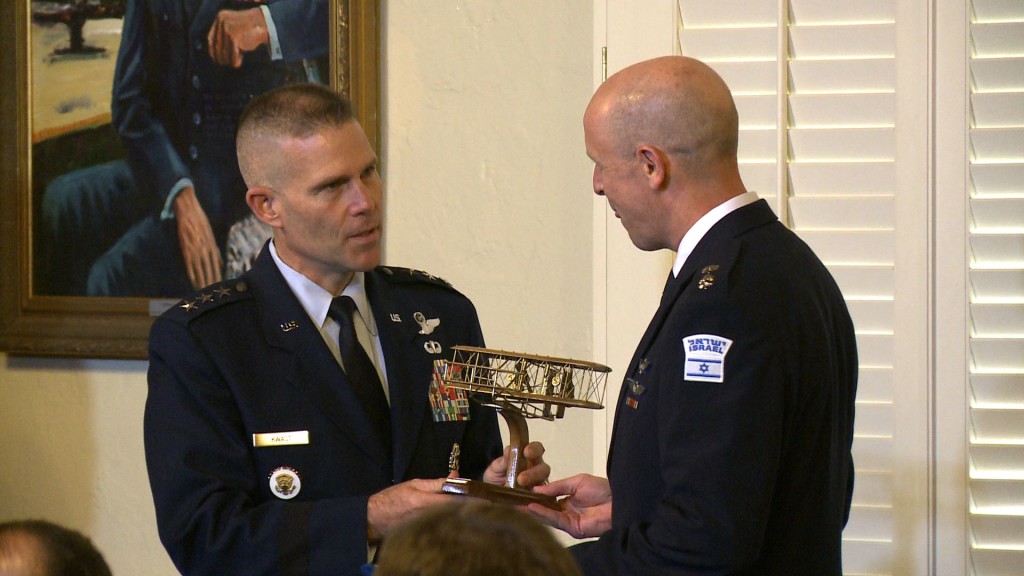 Maxwell Air Force Base hosted top military leaders from around the world today.
It was all part of the international honor roll induction.
There were 15 men who were here to receive the award.
It recognizes those who went through programs at Maxwell's Air University and have now reached the highest ranks in their country's air force.
These men are accustomed to leading the air forces of entire nations, from Canada, to Italy, and even on the other side of the world in Japan.
But for this ceremony, they all came back to a place that was once home for them.
"Our ability to bring peace and prosperity to the world is more and more dependant on the relationships of trust and the conversations of cultural awareness that take place when we understand how people are living and how they feel," said Lt. Gen. Steven Kwast, commander and president of Air University.
About 200 international officers come through Maxwell each year.
Many learn lessons and make connections that have a direct impact on current events. 
That's true for Col. Jaak Tarien, commander of the Estonian Air Force, especially after the conflict over Ukraine earlier this year.
"People were very very scared in the beginning of this conflict in February and March. Some of my civilian friends asked me seriously, should they pack their families, send them off to Sweden and get ready for war. It very much helped when allies started showing support. Within days of the conflict, the United States Air Force sent six F-15's to the region," said Col. Tarien.
Each man was presented a model of the Wright Flyer, a symbol of Maxwell Air Force Base's origins with the Wright Brothers. 
The day was also about more than just earning an award. It was also about strengthening the bonds between every country represented here.
"We meet each other right now here in this particular room, but we meet each other every place in the world. And it's good to have relationships with each other, so it's very important," said Lt. Gen. Bart Hoitink, Netherlands' Armed Forces Inspector General.
This was a record setting year for the honor roll. 
Because of budget cuts, the base couldn't host the honors last year, so there were about twice as many inductees this year.