River Region Alternative Gift Fair Held in Montgomery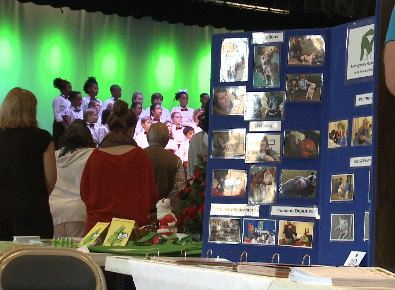 With 19 days to Christmas, holiday shopping's in full gear. 
Saturday an event in Montgomery aimed to check off your shopping list while giving back to the community.
The First United Methodist Church coordinated the second annual River Region Alternative Gift Fair.
Hundreds of people came out to the Huntingdon College's Drum Theater.
People were able to choose from more than 100 gifts for 29 local non-profits. The shopper then fills out a card for a friend, co-worker  or whoever's on your shopping list. So essentially your donating to a non-profit in someone else's name.
Stephanie Spann said, "There are children, there's pets, there's so many people that have a need for Christmas so this is just such a great way for those of us that have just a little bit extra to spread that out to others that may have that during the christmas holiday."
Even if you didn't make it to the event, you can still purchase alternative gifts online at givehoperiverregion.org. thru Tuesday at midnight