City of Montgomery holds Hearing on Smoking Ban, E-cigarettes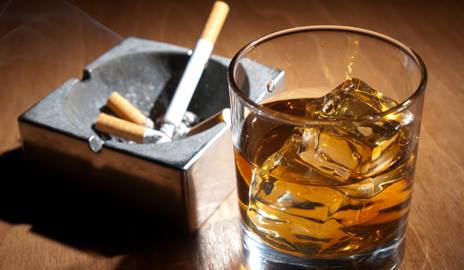 It was a packed out hearing at Montgomery's City Hall.
Those for and against the smoking ban voiced their concerns before the mayor and members of the council.
Jason Davenport says, "I think its getting to a point where its affecting people's lives and it's discrimination."
 
"This ordinance is really about the workers and wanting to protect them from second hand smoke, not only the residents too that they have to into that business. We know its not only good for health, it's also good for business," said Ashley Lyerly with the Smoke Free Montgomery Coalition.
One concern brought up could be described as a "gray" area e-cigarettes or vapors.
Clay Wiggins owns Nebulous Vapors on Atlanta Highway.
He says he doesn't have a problem with the smoking ban.
"What I have a problem with is they are lumping is in with smokers. I don't want to sound like we are better than they are, but we kind of are," said Wiggins.
And he says banning smoking would be a big blow to his business.
"The way it's set up now is we can't have people come in our shop and test 100-130 different flavors. As you know, most people aren't going to buy a car if you don't get to test drive it," said Wiggins.
Members of the Smoke Free Montgomery Coalition were also at the hearing.
The group has worked for 2 years to get this no smoking ordinance passed.
And they argue e-cigarettes can be just as bad as the real ones.
 
"There is no scientific evidence that says they are safe alternatives. There is no scientific evidence that says it can be used as a sensation tool. We really believe they should be treated equally and should be defined as a tobacco product," said Lyerly.