Freshman Lawmakers Learn The Ropes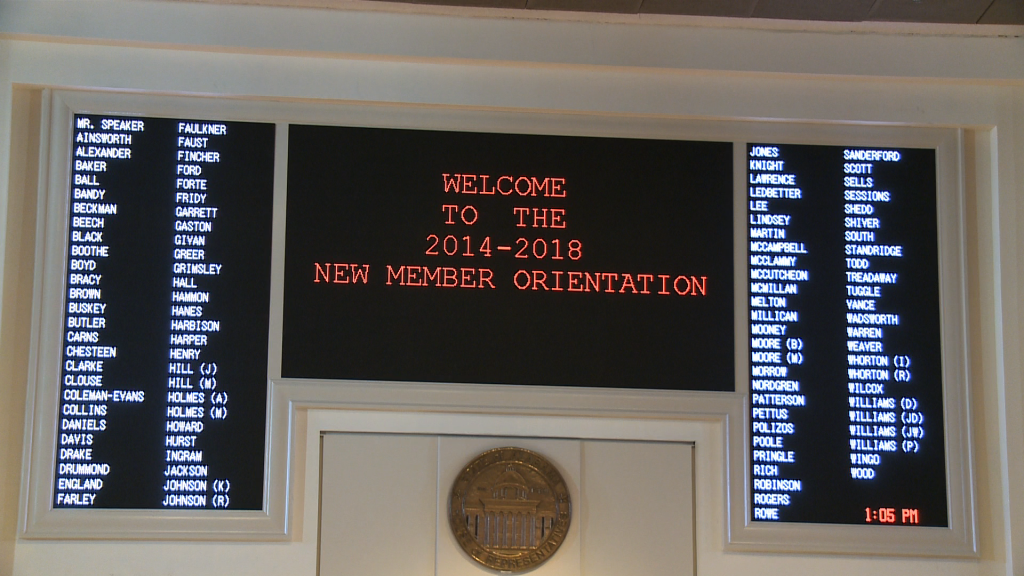 New lawmakers from across the state got a crash course in their new job today.
It was the first of several days of orientation for the freshmen.
For some of these men and women, this was their first chance to step onto the floor of the house or senate.
Once they get the basics covered, there is a lot to do this upcoming year.
The two chambers of the state house are usually very packed and busy places.
But things were a bit different. 
New house members are still figuring out where their new offices are and where to sit.
Senate members already have their staff in place, which is a big help for State Senator Clyde Chambliss.
 
"That's one of the things that is very helpful is that continuity with the staff here. We're coming in and we don't know a lot of things but the staff here is just very professional and very very helpful," said Sen. Chambliss.
This is the first time that orientation was actually held in the state house. In years past lawmakers have travelled to Tuscaloosa.
Speaker of the House Mike Hubbard says he wishes he had something like this when he first took office.
"Put them in the chamber, we answered a lot of questions, and we actually went through a mock debate to give them an idea of what it's like to vote the machine, what the motions are, and also some of the reasonings behind some of the motions," said Speaker Hubbard.
When all of these new lawmakers meet up with their counterparts over the next several days, there will be a lot to cover outside of the rules.
The state's general fund budget, which could be short my almost 300 million dollars, is a top priority for this session.
 
"The other issues, when you get down to it, tie to the fiscal foundation of our state, so that's job number one," said Chambliss.
"We're going to wait and see what the governor proposes to us. We obviously have folks who have been working and coming up with different options but it's really premature to be talking about it at this point," said Hubbard.
 
Members will be meeting throughout the week for their orientation. The next time they'll be here is in January to elect the leadership.
The 2015 session officially kicks off in March.