Alabama Activists Hand Deliver Agenda To Governor's Office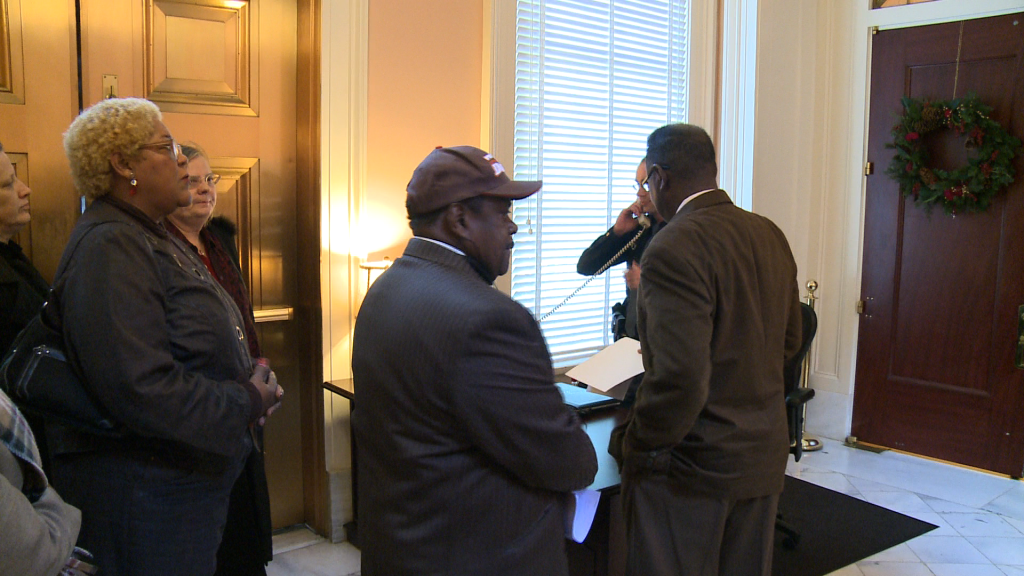 Activists from across the state hand delivered their agenda to the governor today at the state house.
The Moral Monday Group is making traction across the South East and here in our state it's gaining more and more support. 
The group gets its name from a grassroots movement in North Carolina.
Their lawmakers meet on Monday's, hence the name.
Moral Monday supporters here have a whole list of policies they want the governor and lawmakers to address this year.
Even though lawmakers can't start putting together any bills until after their inauguration in January, that hasn't stopped the Moral Monday movement from giving them some ideas.
The group took to the capitol steps to present their agenda for the governor and lawmakers this year.
"We need a new Alabama where everybody is somebody and no one is left out," said Lawton Higgs with the group.
The demands span everything from voting rights to immigration. 
But many think healthcare and medicaid expansion should be at the top of the list.
"At a time when the governor and this legislature are concerned about the state of alabama being broke, when he has turned back money from the federal government for medicaid expansion," said Ray Wade, a former minister.
Members made their way to the doors of Governor Bentley's office to hand deliver their agenda.
He wasn't available, but a copy did make it back to his office. 
Many of the issues are already on the minds of lawmakers. State Senator Cam Ward says he expects a lot of issues.
"Whether it be prison reform, dealing with medicaid, dealing with the general fund budget. Usually the first year of the quadrenium is a flurry of activity," said Sen. Ward.
Representative Thad McClammy thinks real change could come this year. It's a different climate from the last election when republicans gained a supermajority in the state house.
"It's a lot different than it was in 2010. In 2010 it was like a revolution, this time it's a lot more positive. I think we're going to get a lot more done. I think more people are focusing on real issues rather than agendas," said Rep. McClammy.