Butler County School System Reflects on 2014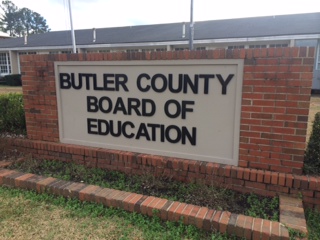 It's been a busy year for one South Alabama School System, and leaders hope for another year of progress in 2015.
It was in March of this year that Amy Bryan took her seat as the Superintendent for Butler County Public Schools.
"When I interviewed there were two things I knew had to happen, well actually three. And one was we had been without a strategic plan for several years and if you have no goal in front of you you're not going for anything, so we needed that goal in front of us." Said Amy Bryan.
 
With the help of the community and everyone involved in the school system, the school district reached it's goals. They included emphasizing workforce development, by investing more in career tech programs like welding, mechanical work, and nursing.
The School district also recieved several grants to help prepare it's students for college.
and partnerships with county officials for the Built in Butler County event provided job opportunities.
But even with all the positives, school officials say there were some challenges along the way.
"We've had to assume some different things, different duties, and we've had to be in a whirlwind to get things done, so there was no time to rest a little bit. It was, you're taking this on and go with it, and so everybodys had to step up and move and get things done." Said Amy Bryan.
Looking ahead to 20-15 School officials are looking to increase several programs including Bright Beginnings Pre-K, career tech, and virtual programs.  The School System also hopes to have Advanced courses for grades 3 through 10 in the fall of 2015.