Jim Harbaugh to Michigan Drawing Similarities to Nick Saban with Alabama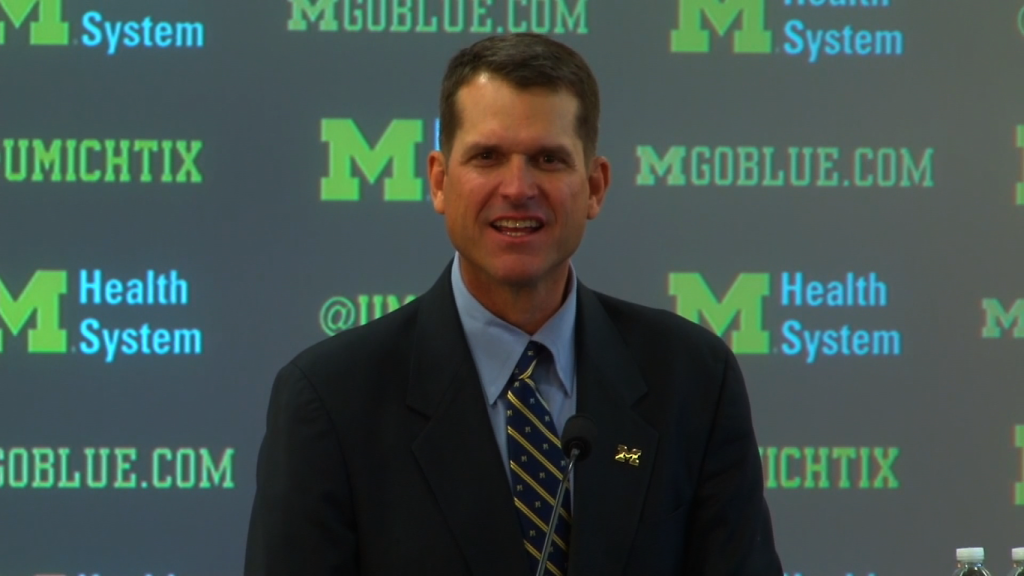 Former San Francisco 49ers Head Coach Jim Harbaugh is headed to Ann Arbor to become the University of Michigan's next head football coach.
He is tasked with turning the program around — and will get a hefty salary to do so.  Nick Saban was brought in to do the same thing at Alabama and now, many are drawing similarities between the two programs.
The former Michigan quarterback is returning to his old stomping grounds to coach to the tune of five million dollars a year for seven years plus incentives and bonuses. He is the now the second highest paid college football coach, behind Nick Saban. 
It's a lot of money. A seven year deal worth more than 35 million dollars. Now some are questioning whether Jim Harbaugh, who has yet to prove himself at Michigan, is worth the money.
"I mean, he took the 49ers to the Super Bowl," says Alabama fan Rashad Burton. "He made them a contending team so yeah, he's pretty good. He's worth that much."
"College football, that's where the money is turning over at now," says David Brown. "A lot of folks thought Nick Saban got a lot of money but over the years he earned it."
Alabama hired Nick Saban in 2007 with an eight year contract worth more than 32 million. Sports Analyst John Longshore says at the time, fans couldn't believe how much the university coughed up to lure him from the Miami Dolphins.
"People were freaking out," he says. "How in the world can you pay Nick Saban this kind of money? Since he first arrived at Alabama, he's almost doubled his salary that he got when he was first hired."
Longshore says Harbaugh could reach Saban's salary if he plays his cards right.
"I think it's what the market will bear. Michigan is known as a big boy football school. They have the winningest record in all of college football, most victories. They want to get back to that level."
So, will Jim Harbaugh turn Michigan into college football's next powerhouse and could he surpass Saban's salary?
"I think when you look at the NFL record, when Nick Saban came out of Florida with Miami, Harbaugh's record is a little better than Saban's so I think the record speaks for itself," says Montgomery resident T. Cason.
Harbaugh is also getting a two million dollar signing bonus.