Montgomery Prepares For NYE Party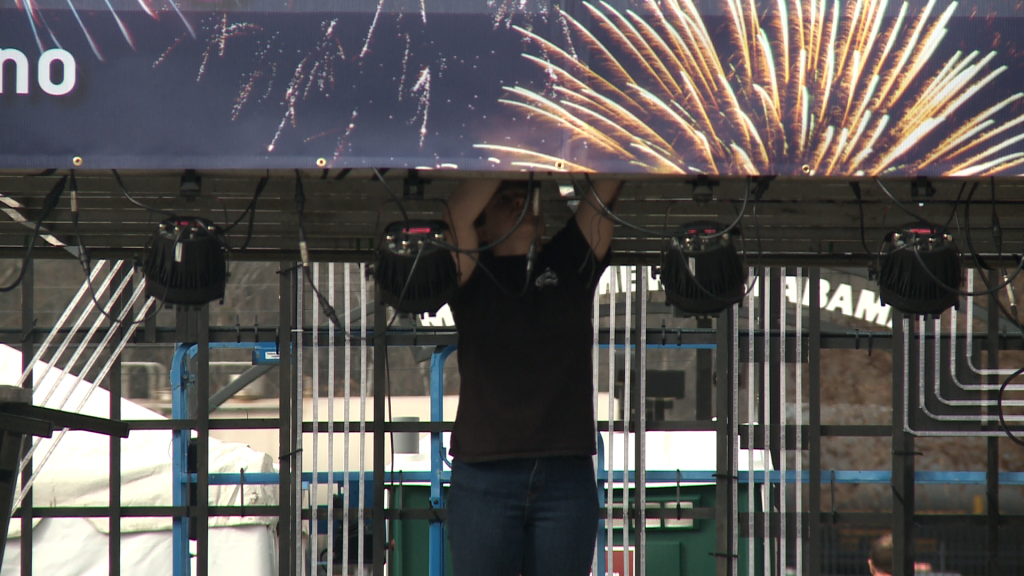 It takes a lot of work to set up for Montgomery's biggest party of the year.
Crews have been working since before dawn to get things ready.
There's one simple change that will help party goers enjoy all of the festivities.
"Normally when fireworks go off you'd have to turn and look to the riverfront. This year when the countdown goes on you'll be able to continue to look at the stage and fireworks are going to go directly behind the stage," said Denise Welch, Montgomery's events manager.
There's no charge for parking or to get into the party.
There will be everything from bands to food and drinks.
And the city is looking forward to packing the streets of downtown.
"Well in the past, we can't count. There's no way to count, but when you get on stage you look and you can do a really good crowd estimate. We've been able to make the estimate of anywhere from 6 to 7 thousand people. We certainly hope that we're going to continue to grow that. We hope that we have anywhere from 8 to 10 thousand people down here," said Welch.
And that many people means a big boost in business for restaurants, particularly ones in the Alley.
"The crowd, the atmopshere, the fireworks with the confetti, it's something that Montgomery's never seen before," said Jeff Tharp, general manager of Saza.
The restaurant will be keeping it's doors open until 1 am to keep up with the crowd.
"It's incredible for business here. It's by far, we've hit record number of sales every year and we hope to beat that this year too," said Tharp.