Hearing to be Held in Dispute Over MLK Bible, Nobel Medal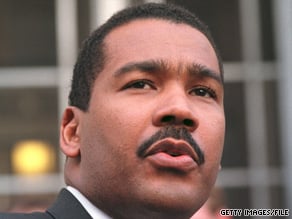 ATLANTA (AP) – One of the Rev. Martin Luther King Jr.'s sons declined to say Tuesday whether his father's 1964 Nobel Peace Prize and traveling Bible would be sold if a judge rules they belong to the civil rights icon's estate.
Dexter Scott King spoke to reporters after a hearing in a legal dispute over the items that has effectively pitted King's two sons against his daughter.
King's estate, controlled by his sons, last year asked a judge to order King's daughter to surrender the items. In a board of directors meeting last year, Martin Luther King III and Dexter voted 2-1 against Bernice King to sell the artifacts.
Dexter said Tuesday that the goal of the lawsuit is to transfer the items to the estate's possession and that their fate would be decided later.
(Copyright 2015 The Associated Press. All rights reserved. This material may not be published, broadcast, rewritten or redistributed.)