Accusations of Negligence Against City Jail in Inmate's Death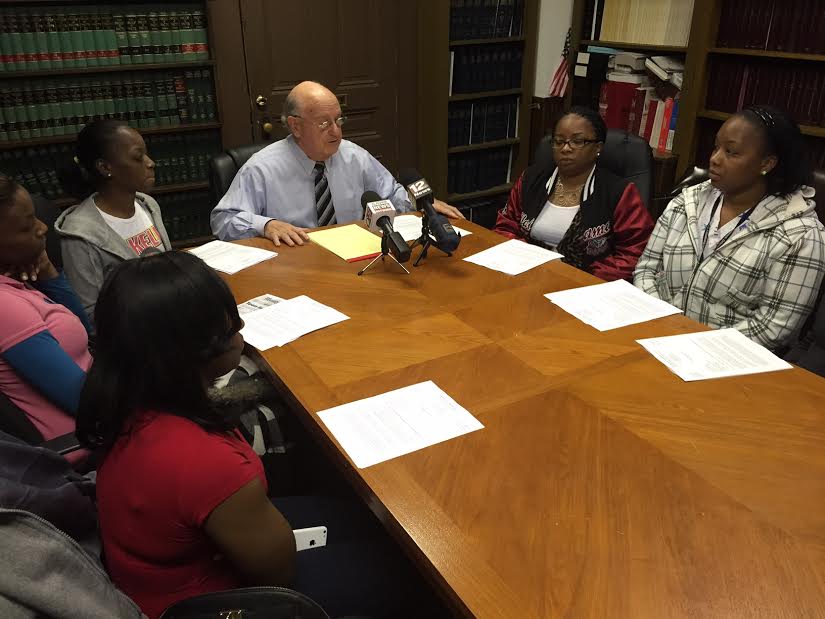 The family of a Montgomery man who died in the city jail this week want to know what happened and why they were left in the dark.
19 year old Tony Lewis died Monday night after being found unresponsive in his cell.  But Lewis' family,  including his mother are accusing jail workers of negligence in his death.
Montgomery attorney Julian McPhillips is representing the family and has sent a letter to Montgomery Mayor Todd Strange asking for more information in Lewis' death.   He's asking for Lewis' complete medical records and autpopsy results.
Lewis' mother,  Sabrina Jackson says she was told by other inmates that Lewis was tased in the jail plus, he was hollering in his cell that he couldn't breathe.
She says she was told a nurse gave him a shot to calm him down and nurse was heard out loud saying he was faking.  Eventualy paramedics were called and Lewis was taken to Jackson Hospital where he was pronounced dead.
For the family,  they say they simply want answers and why they had to found about about their son initually through other inmates.  They say they still have not heard from jail officials and have not seen the body of Lewis yet.
McPhillips said while currently he is just seeking more information on how Lewis died he does expect to fille a wrongful death claim against the city on behalf of the family.