"Alabama Science In Motion" Celebrates 20 Years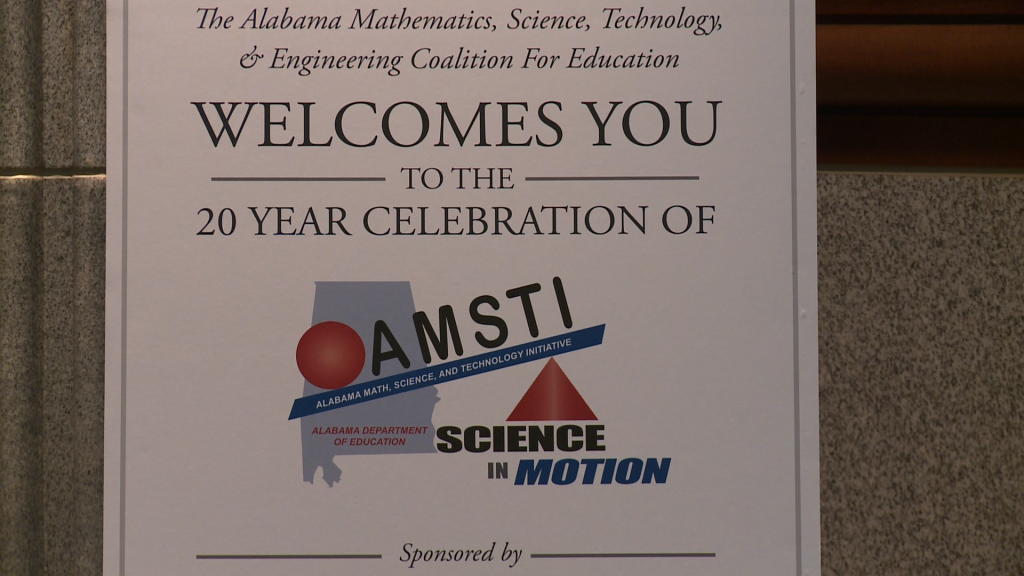 The hands on technology program provides biology, chemistry, and physics resources for students throughout the state.
The program was so successful, in 2002, it expanded services to Grades K-12 with a new initiative called AMSTI— which stands for Alabama mathematics, science, technology initiative.
It's now become the largest math and science iniative in the world.
Organizers say it's thanks to the Alabama legislature for making it a priority.
Director Steve Ricks says, "They have stood behind us and have said we want our students to be able to have good science and math skills, so by providing the funding for AMSTI it has put us on the cutting edge and let our students be able to compete."
Specialist Tommi Holsenbeck agrees.
"We do still run into students some that have graduated with me, and I used it in the classrooms, and sometimes have better technology knowledge than when they get to the science classrooms," said Holsenbeck.