Search Continues for Tuskegee Shooting Suspect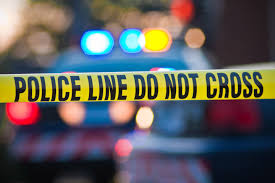 Tuskegee Mayor  Johnny Ford says city police believe one shooter is behind the weekend shooting that injured four Tuskegee University students.
That shooting happened early Sunday morning at a house party on Chambliss Street. At a Wednesday press conference, Ford urged the shooter to turn themselves in.
He says university and city police are working together on the investigation. Ford said the off-campus party, with about 250 people, violated some city codes.
"We've had challenges at that particular address before, according to the chief of police. Let me say this. We would have preferred to have been notified about the planned activity, and then we could have patrolled the area," Ford said.
Still, Ford says he wants parents to know he believes Tuskegee is a safe place for students.
"We want them to realize they are coming here to study and to get an education. There is ample time for them to enjoy and entertain themselves, but it must be done in accordance with the law," said Ford.
Anyone with information on the shootings can call Tuskegee Police at (334) 727-0200.