Andre Brunson Sworn in as Macon County Sheriff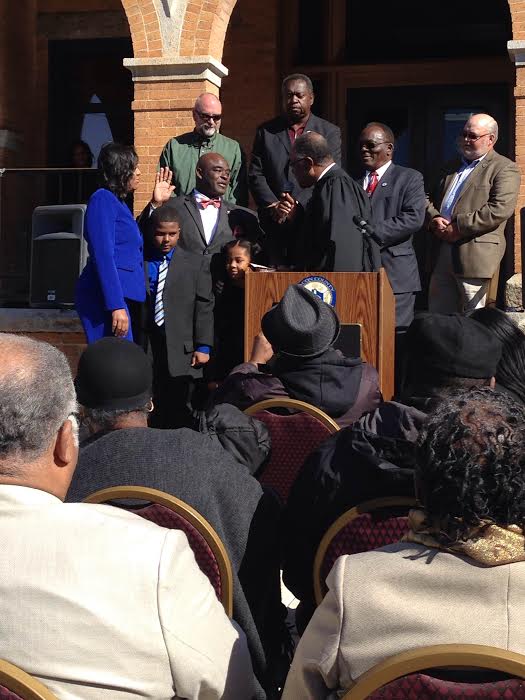 Macon County has a new sheriff for the first time in twenty years, and he's promising a change in law enforcement cooperation in the county.
Andre Brunson took the oath of office Friday morning at the Macon County Courthouse.
The former school resource officer graduated from Tuskegee University and has worked in county law enforcement for more than twenty years.
He says one of his biggest priorities is youth outreach.
"We like to talk to the young people, the gangs, young people in the community, because that's where a lot of your crimes come from," Brunson said.
The job is challenging, though, especially with slashed budgets following the VictoryLand Casino closing.
"We gotta get and look for a lot of grants, look for things to help us. We may have to make some cutbacks on some things.There's a lot I need to just sit down and look at to see what's best for the community," said Brunson.
Andre Brunson's first official day on the job is Tuesday.