Joe Sedinger Sworn In As Autauga Co. Sheriff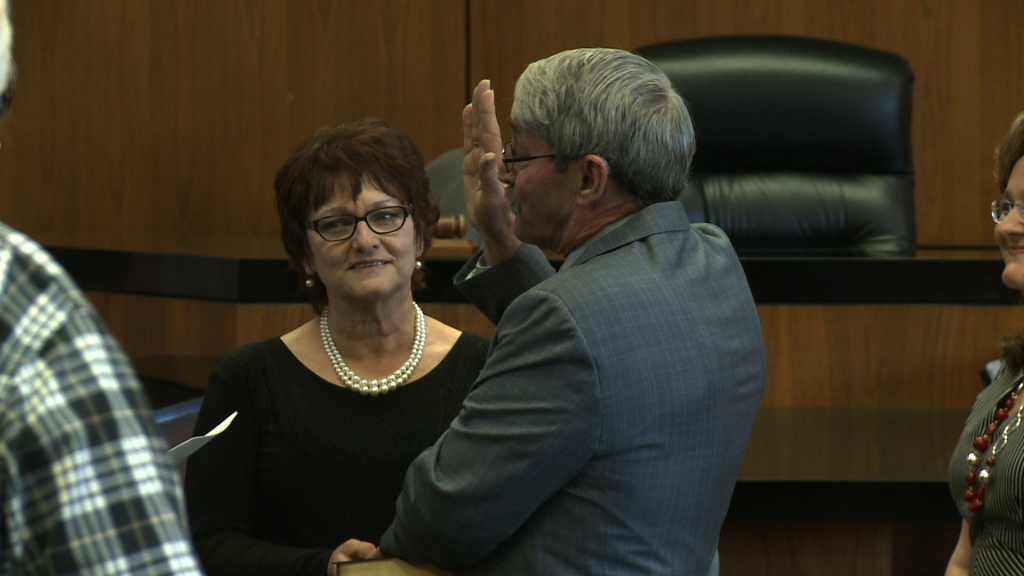 In front of a crowded courtroom, Chief Deputy Joe Sedinger became Sheriff Joe Sedinger.
It was standing room only for the official ceremony.
"I had a lot of people tell me they were going to be here and I really didn't think this many was going to show up," said Sedinger.
Those people gave him a standing ovation once he took his oath.
Sheriff Sedinger is excited for the job, but he knows there are challenges ahead, including a tight budget.
"Our patrol vehicles, we need more patrol vehicles bad. We need a GPS system, we need a radio system. Our dispatchers out there don't know where that deputy is. With a GPS system they could locate them," said Sedinger.
Based on the number of people who came, Sedinger has a lot of support from the community. That includes Sonny Seamon who has two sons in the department. 
"This is going to help him out as the sheriff because this kind of turn out it makes him feel good and I know he's got the support of the people. I think he's going to be an outstanding sheriff," said Seamon.
Throughout the festivities, former sheriff Herbie Johnson was there to show his support as well.
He's retiring after 24 years as sheriff. In that time he's learned a lot and he had one piece of advice for his replacement. 
"Listen to the people. Listen to the people. They are the heartbeat of the county.  Good people. Autauga county has some of the best people you'll find anywhere," said Johnson.