State Officials Battle Same Sex Marriage Ruling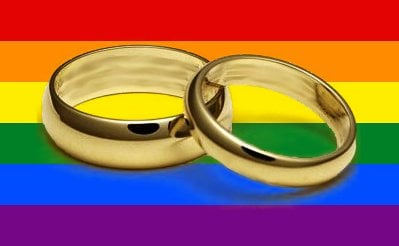 [gtxvideo vid="2dypUJuU" playlist="" pid="XiOflQdH" thumb="http://player.gtxcel.com/thumbs/2dypUJuU.jpg" vtitle="Gay Marriage"]
Same sex couples will have to wait for marriage licenses after a stay from a federal judge.
This comes after the same judge ruled Alabama's ban on same sex marriage is unconstitutional.
As of Friday, Alabama was one of many states that now allow same sex marriage in their borders.
But before any vows could be exchanged, a judge put a two week stay on the ruling to give time for an appeal.
David Dinielli with the Southern poverty law center is part of another lawsuit searching for marriage equality in the state.
"Well it came as a surprise but a happy surprise and a great way to start the weekend. Many families, many couples in Alabama have been waiting for this for quite some time. There have been three lawsuits filed trying to achieve this, we're happy that one finally succeeded," said Dinielli.
But not everyone shares Dinielli's optimism. Attorney General Luther Strange has filed an appeal to challenge the federal judge's ruling.
"I wish that the stay had been longer than two weeks. We requested a stay until the supreme court resolves the issue of same sex marriage once and for all. That's what we're requested the court to do. We'll have to wait to see what the court does," said Strange.
Governor Robert Bentley says he's disappointed in the ruling and continues to support the sanctity of marriage act that alabamians voted on in 2006.
"I swore to uphold the constitution of the state of Alabama. The constitution of the state of alabama says that marriage is defined between one man and one woman. So I was the chief magistrate of the state of Alabama have to uphold the constitution of the state of alabama and that's exactly what we're going to do," said Bentley.