Craigslist Scams Becoming a Trend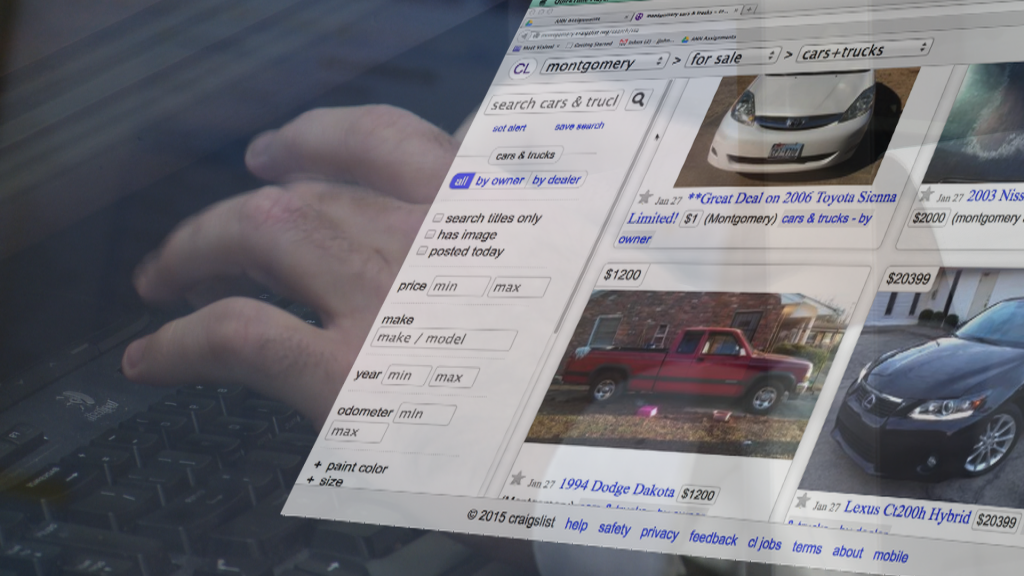 Today's technology makes it convenient to buy and sell online.
It's also a convenient way for a criminal to scam you.
 "Computer crimes are increasing and your person-on-person crimes are decreasing," said Sgt. Ricky Thompson with the Montgomery Co. Sheriff's Office.
Sgt. Thompson says there was a similar situation to the Georgia couple that went missing from following up on an ad on Craigslist.
In this case, the so-called "seller" wanted the money up front and then disappeared.
"He put a car on there that he was selling. Get them to wire the money to hold the car, and then he would take his phone, throw it away, and change his email. He ended up getting 9 to 10,000 dollars from people before one reported it to us," said Sgt. Thompson.
There was also a case 3 years ago where Montgomery Police say there were 3 different people who went TV shopping on Craigslist but ended up getting robbed in broad daylight.
Police say at least two known victims were robbed at gunpoint in this parking lot on Vaughn Road– personal items and cash were taken. They say another person exchanged personal information with the "seller" and not long after their home was burglarized.
That's why Sgt. Thompson says its very important to make sure you know what to look out for.
"Meet the person, see the item, never carry cash with you. If the person really wants to sell it, then they will let you see it and then be willing to let you bring them the money back. I would use either check or money order, something of that nature," said Sgt. Thompson.