Faith Matters: Getting New Faces to Church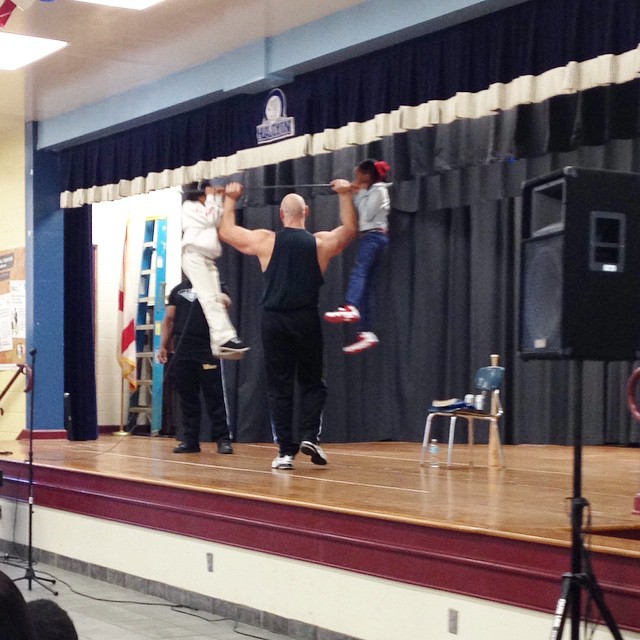 [gtxvideo vid="u5A2BGHg" playlist="" pid="XiOflQdH" thumb="http://player.gtxcel.com/thumbs/u5A2BGHg.jpg" vtitle="Faith matters"]
One of the biggest challenges facing many churches is getting people inside who have never been before or haven't gone in years, and some Christian churches are trying creative new ways to get the message across.
First Baptist Church is attracting newcomers with the help of the bodybuilding group, Team Impact. The group, which includes competitors for the World's Strongest Man competition, perform feats of strength at school groups. They then deliver a message centered around making good choices and setting big goals.
Although the group doesn't talk religion in the school programs, they invite everyone to evening programs at First Baptist Church. Pastor Jay Wolf says it's a good way to get people in the door and listening to the message.
"These huge, hulking guys come in and they do these feats of strength and that grabs people's attention, and then they translate that attention into sharing the good news of Jesus Christ," Wolf said.
Josh Thigpen, a four-time candidate for World's Strongest Man, said the members of Team Impact wanted to take their own physical strength to the next level, by helping others find their emotional strength.
"We get a lot of kids that have real issues, whether it be depression, things like that, they say, 'I was thinking of suicide.' They come up to us crying and they say, 'because of the message, I have hope.'"
Team Impact members say they cannot count the number of schools and communities they've visited over the last fifteen years, but they say it's likely in the hundreds or even thousands.