Medical Marijuana Wanted In Alabama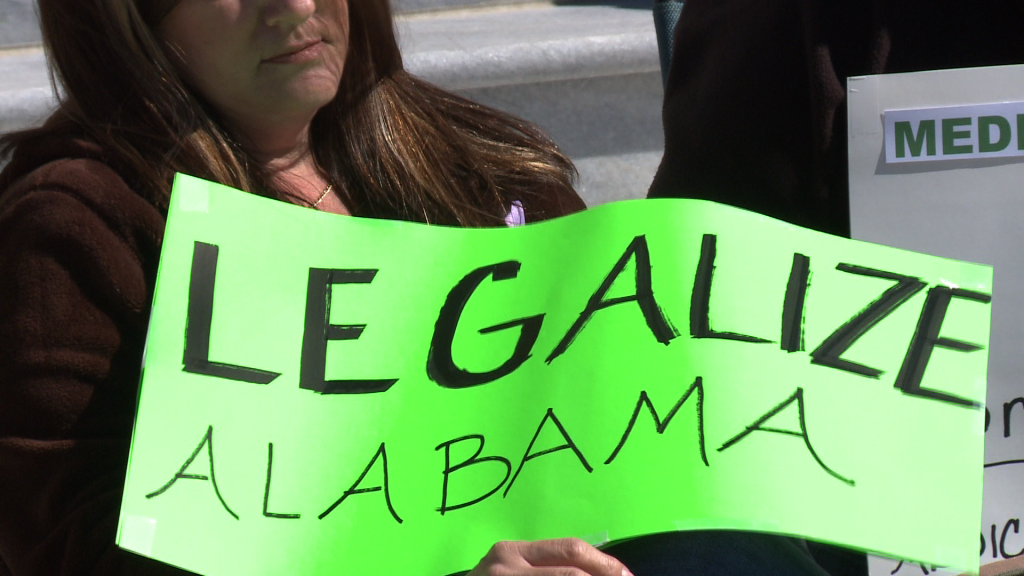 [gtxvideo vid="IkLUjyrK" playlist="" pid="XiOflQdH" thumb="http://player.gtxcel.com/thumbs/IkLUjyrK.jpg" vtitle="Medical marijuana"]
A group in Montgomery wants to see medical marijuana legalized in the state.
They rallied in front of the capitol steps earlier today. 
The rally was hosted by Medical Cannabis Advocates of Alabama.
There were rallies in five other states today advocating for the very same thing. 
23 states and the district of columbia allow the use of medical marijuana.
While Alabama is not on that list, some are hoping that will change this year. 
"We're out here not asking or begging for our rights. We're pretty much out here demanding our rights," said Faye Medlock.
She's the president of Medical Cannibis Advocates of Alabama. She joined other supporters to demand the state change its policy on medical marijuana.
Supporters like Bill Chitwood, a retired psychiatrist. He says there are a lot of people who could benefit, including cancer patients.
"Chemotherapy agents today are pretty raw, but they're much better than in the 70's. As it turns out as you'd expect, when you're puking your toenails out from chemo, you can't keep a pill or a capsule down. But you can smoke a joint. So dose for dose they're effective," said Chitwood.
Last year, alabama passed Carly's law which set up a CBD oil study at UAB. The oil is an extract from cannabis which could help people suffering from seizures. 
But Medlock says that's not enough.
"It's a pacifier. It wasn't a step, it was a pacifier used to simply try to stop us from going any further with this," said Medlock.
Chitwood says it's not just medical use either. The state could help dig itself out of debt with profits from the sale of medical marijuana. 
"In terms of not only medical marijuana but industrial hemp. In British Columbia the hemp industry is reported to be a 7 billion dollar a year industry, which is bigger than their forestry, their agriculture and their fishing combined," said Chitwood.